Garmin Health Award Winner 2021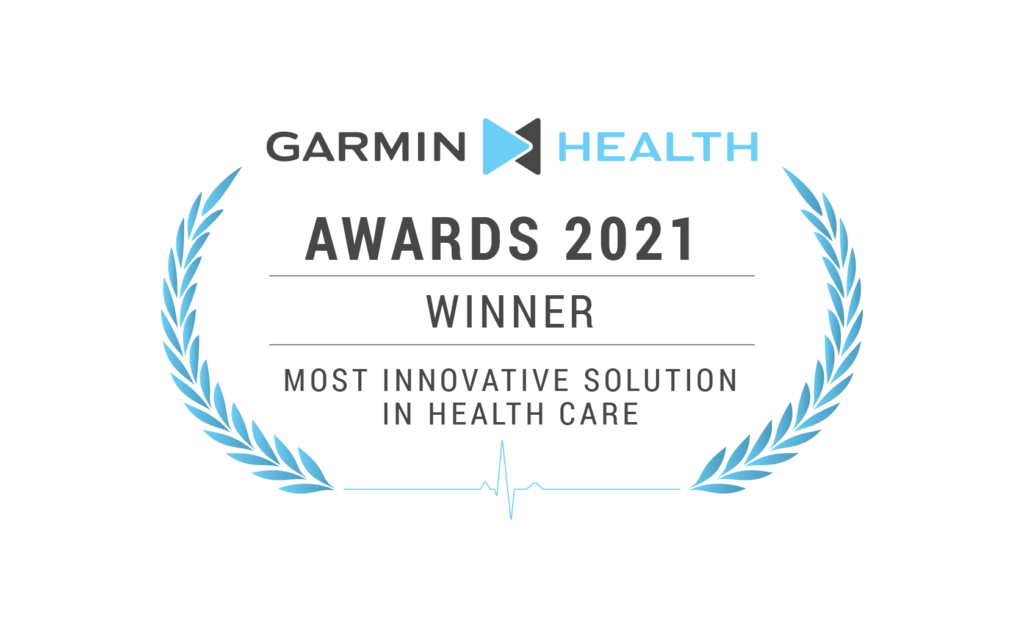 Whoop whoop! It is official – Fitrockr is the most innovative healthcare solution in the world 2021! 🤘🏼🤘🏼🤘🏼
We feel extremly excited and honored that Fitrockr has won the Garmin Health Awards 2021. Amongst nearly 100 participating companies across the globe, the jury has chosen the Fitrockr Healthcare platform solution as the most innovative healthcare solution. Besides this amazing recognition of our work, we have also received Garmin technology worth €10.000 🚀 💰
Fun fact, the idea of our solution was born during networking discussions at last year's Garmin Health Summit in Amsterdam. Since then, we spent countless hours and sleepless nights coding our healthcare platform solution that implements an end2end 360 degree healthcare experience.
The Fitrockr healthcare platform solution equips patients with Garmin wearables that continuously (realtime) measure and transfer health data to the right medical experts and stakeholders at the right time. Patients get immediate feedback, insights and recommendations via the Fitrockr patient view on kiosk systems for in-patients or on personal mobile phones for out-patients. Besides medical consultation, data is also anonymized for medical research. Last but not least, all of that is realized in strict adherence to European data protection regulations.
Special thanks to Garmin for hosting the Garmin Health Summit in Lisbon. It was a wonderful format as every year. Thanks also to all participants of the summit and the great knowledge and expert exchange.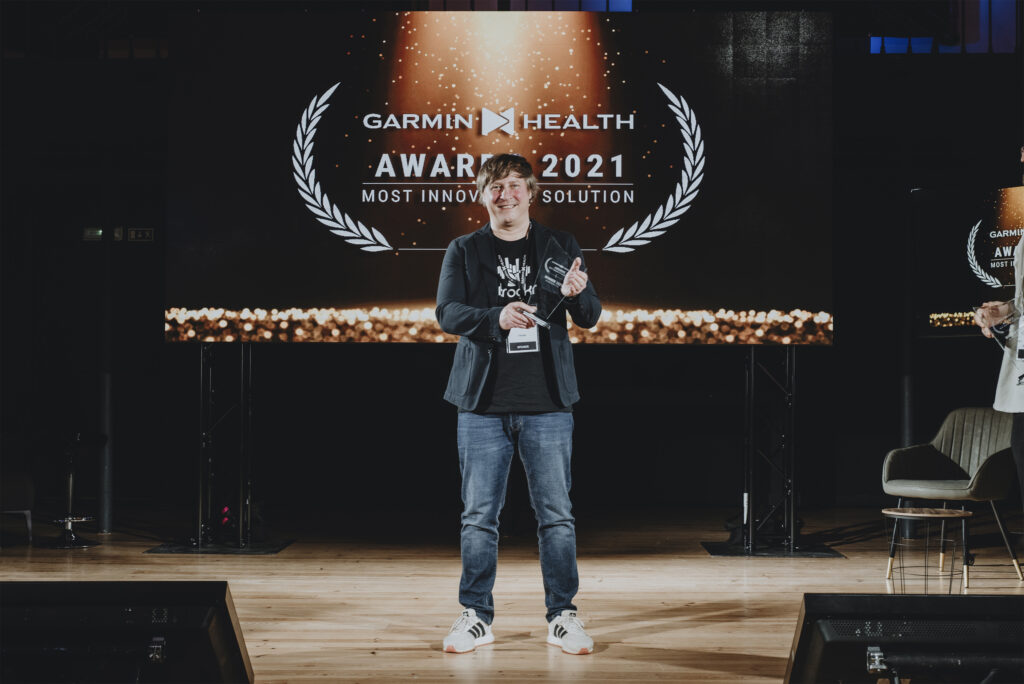 Guess what we did first with the price of 50 Venu smartwatches? We connected all of them to our Fitrockr Platform to test the mass sync functionality and it works like a charm 🙂🤘🏻
Watch the video of the Garmin Health Awards 2021