The Standard Reports module provides access to ready-made standard reports to analyze key health data. The report provides charts for Steps, Calories, Distance, Sleep, Stress, Heart Rate, Heart Rate Zones, HRV, HRV Medical Indicators, SpO2 and Body Battery on a daily and hourly resolution. Data can be viewed as line chart, stacked line chart, pie chart and will include minimum, average and maximum data.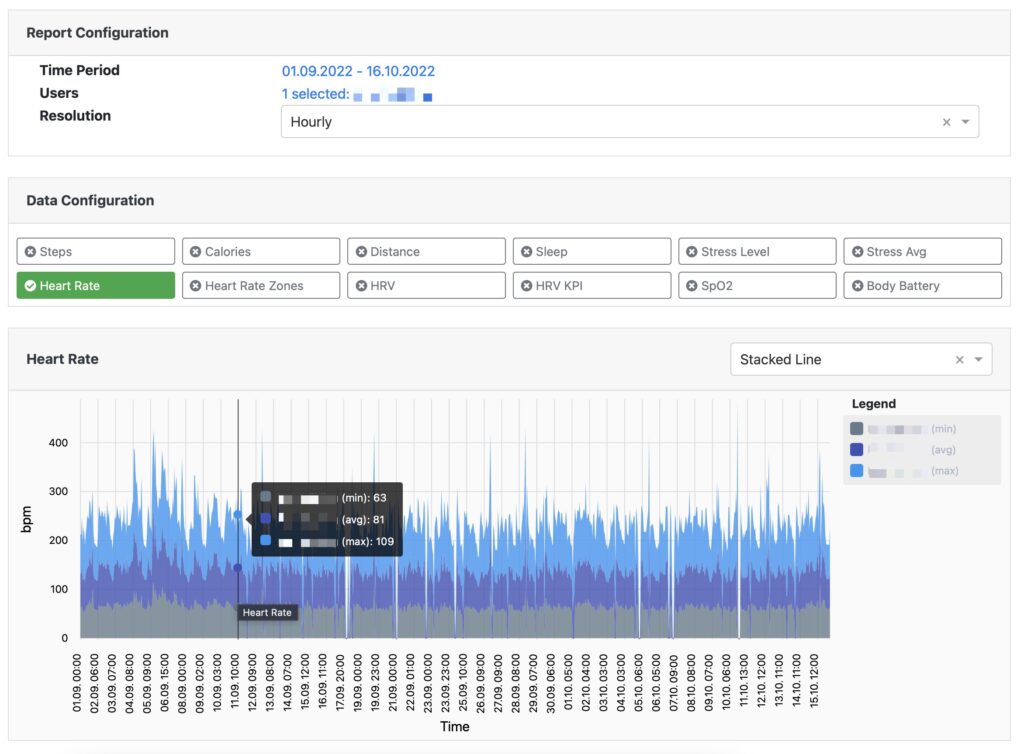 (1) Go to https://admin.fitrockr.com on a web browser
(2) Enter your login and password
(3) Navigate to "Reports" > "Custom Reports"
(4) Select a time period to be covered by the report. 
(5) Select one or more users to be included in the report.
(6) Select the resolution of the report. 
(7) Select the data to be included in the report.
(8) Click the refresh icon.