Corporate Fitness Challenges
Conduct fun and exciting team and user fitness challenges based on steps, distance, activity points or activity minutes. Motivate users to adapt an active lifestyle.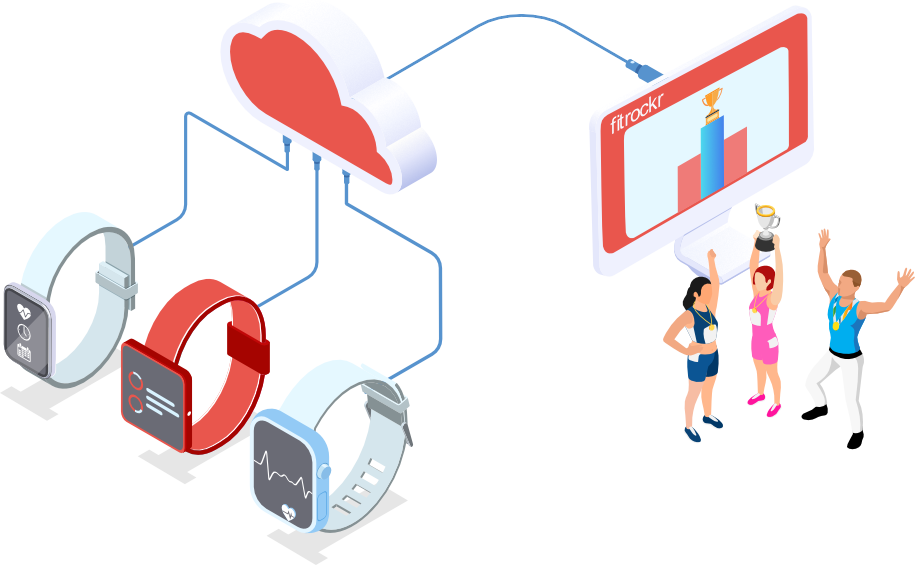 Utilize wearables to conduct corporate fitness challenges and motivate teams.
The Fitrockr Fitness Challenges solution provides modules to organize and conduct fun and rewarding fitness challenges.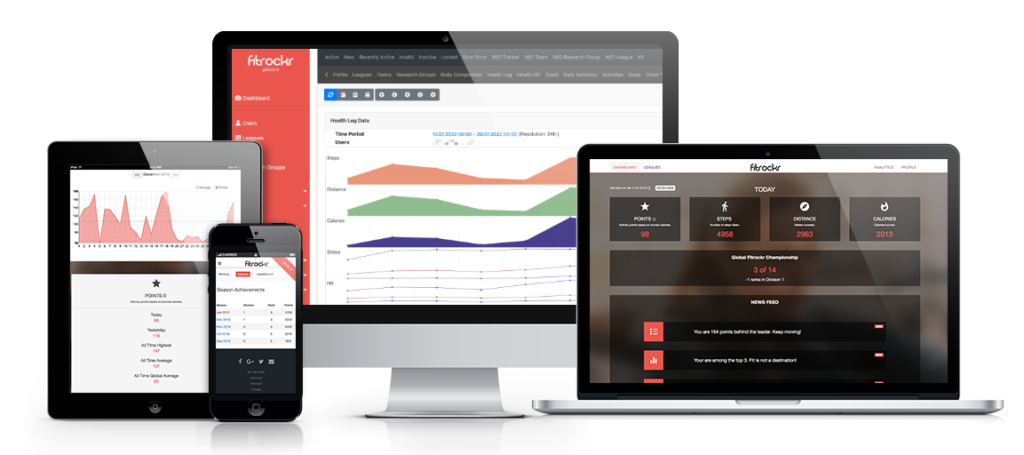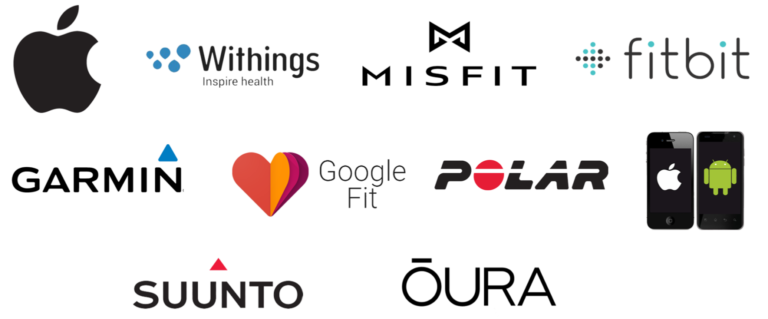 Use of Fitrockr is Simple, Fun and Rewarding
Users connect their fitness tracker, smartwatch or smartphone to their Fitrockr profile.
Users are active at any activity they love.
Users and teams participate in various challenges and rank up based on their activity level.
Feature-rich solution to conduct fun and rewarding fitness challenges.
Innovative & Fun League System
Users participate and compete in various public and private leagues and challenges on Fitrockr. 
A league works similar to a Football/Soccer league. During a season (month or week), users collect activity points, steps or miles/km via fitness activities to improve their ranking. At the end of each season, top athletes are promoted to a higher division. 
The division system ensures fair competition as users with comparable activity levels are automatically grouped in divisions which ultimately increases motivation to be more active.
Private Groups & Challenges
Fitrockr Private Leagues or Challenges are topic-based activity groups. 
This feature allows to set up pre-defined groups (e.g. Runners or Cycling Group) or to define specific targets (e.g. 10K Step Challenge, 50 miles/km Week). 
Private leagues can be created on a Corporate-wide level or by employees themselves.
Enhanced Fitness Analytics
Fitrockr provides valuable analytics to employees. 
The Analytics module provides valuable insights to view and understand how personal activity data evolves over time. 
Furthermore, users can compare themselves with corporate averages (e.g. personal daily step average vs step average of the entire company).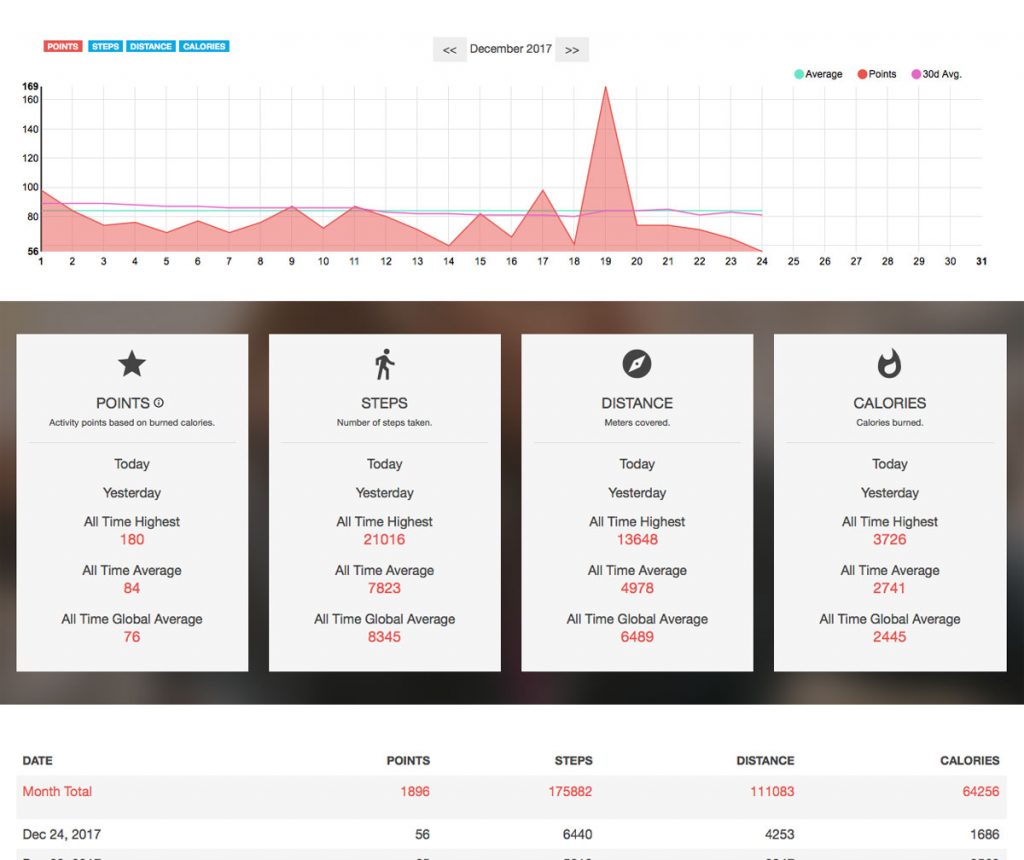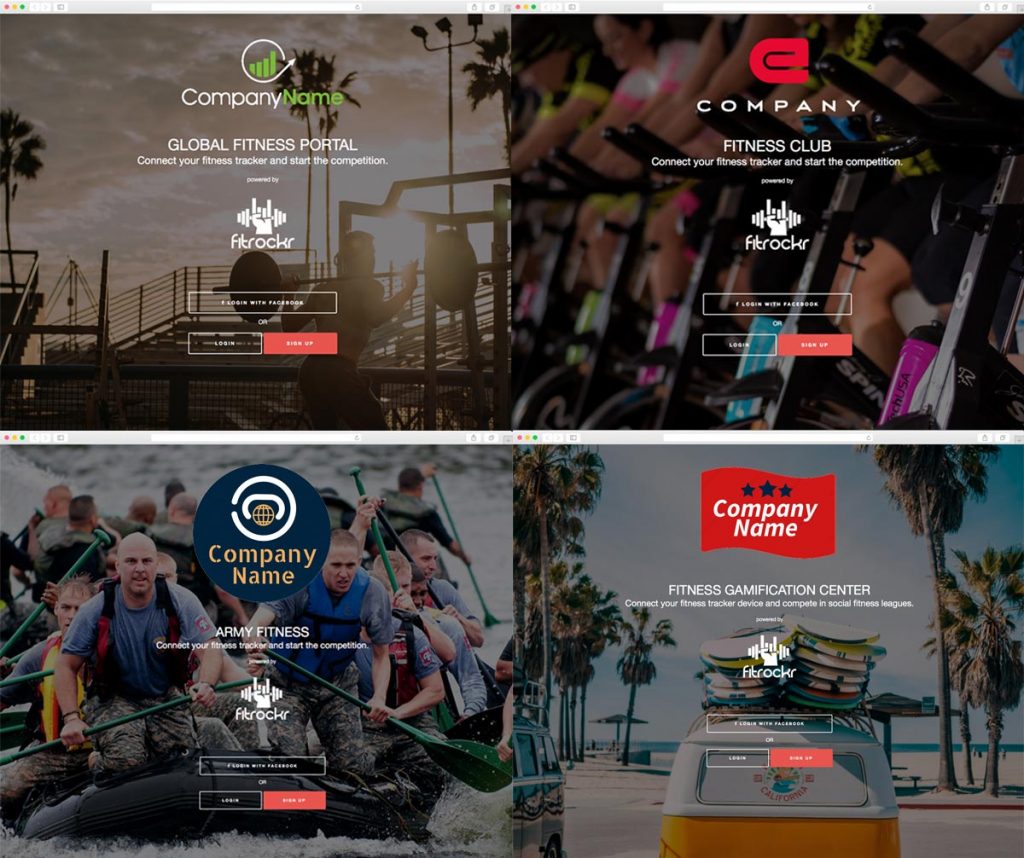 Fitrockr provides a true Corporate solution with its customizable White Label platform: 
With Fitrockr, we successfully strengthened team building and increased the activity level of our employees by 15%!
We serve globally while based in Berlin
Fitrockr (c/o Digital Rebels GmbH)
Friedrichstraße 114 A
10117 Berlin
Germany
© Digital Rebels GmbH. All Rights Reserved.