Fitrockr is a Next Generation Customizable
Healthcare Platform
The Fitrockr Healthcare solution enables Hospitals and Medical Institutions to automatically collect and analyze data from Garmin wearables and other monitoring devices. Patients can be (remotely) monitored 24/7 based on wearable data to support medical diagnosis, treatments and research.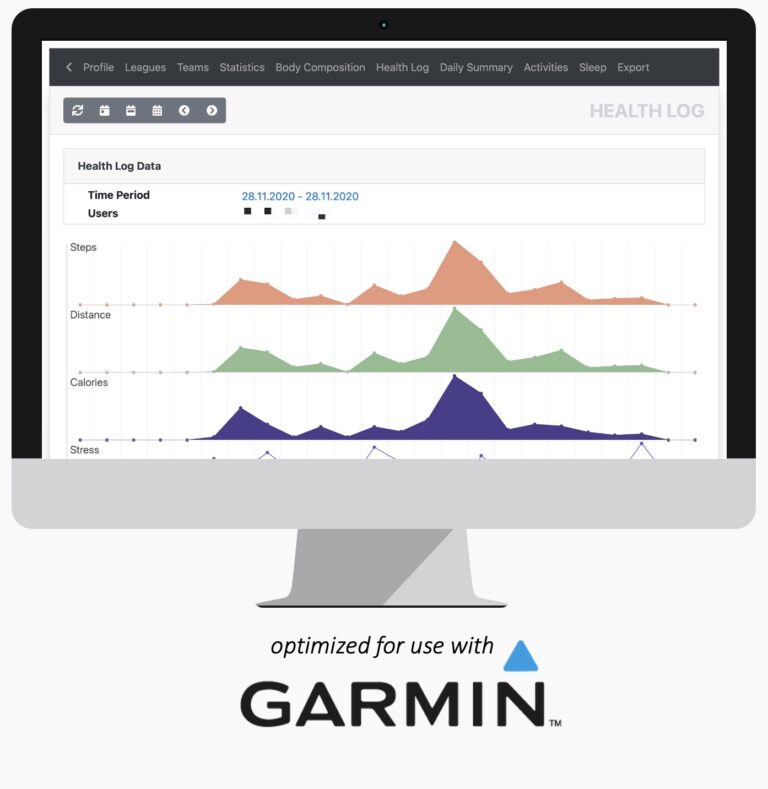 Use of Fitrockr is Simple and Effective
Distribute devices to patients.
Fitrockr automatically fetches and imports the data from all patients.
Analyze and assess the data.
Choose from Various Use Cases
The "Visit" use case is described by the fact that patients regularly visit one or more central sites to sync their Garmin wearbale.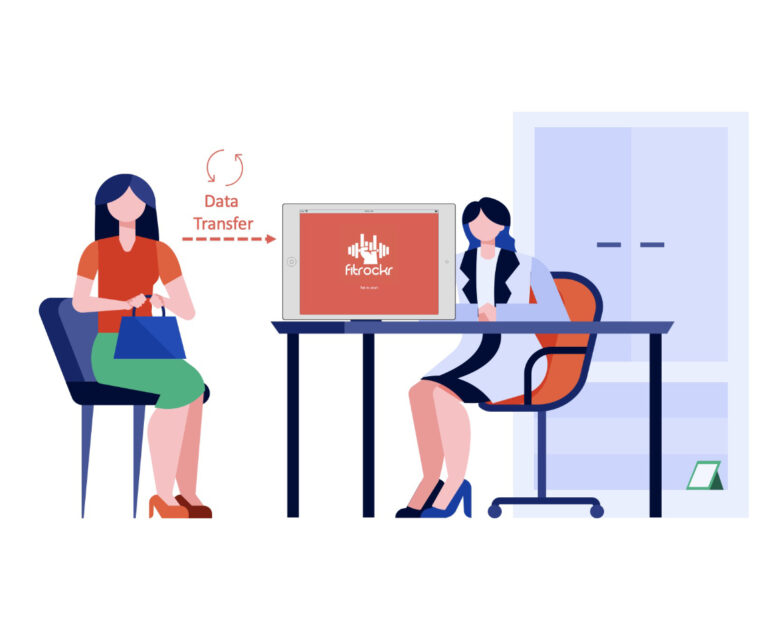 The "Home" use case is described by the fact that patients are distributed and sync their Garmin wearable with their own smartphone at home.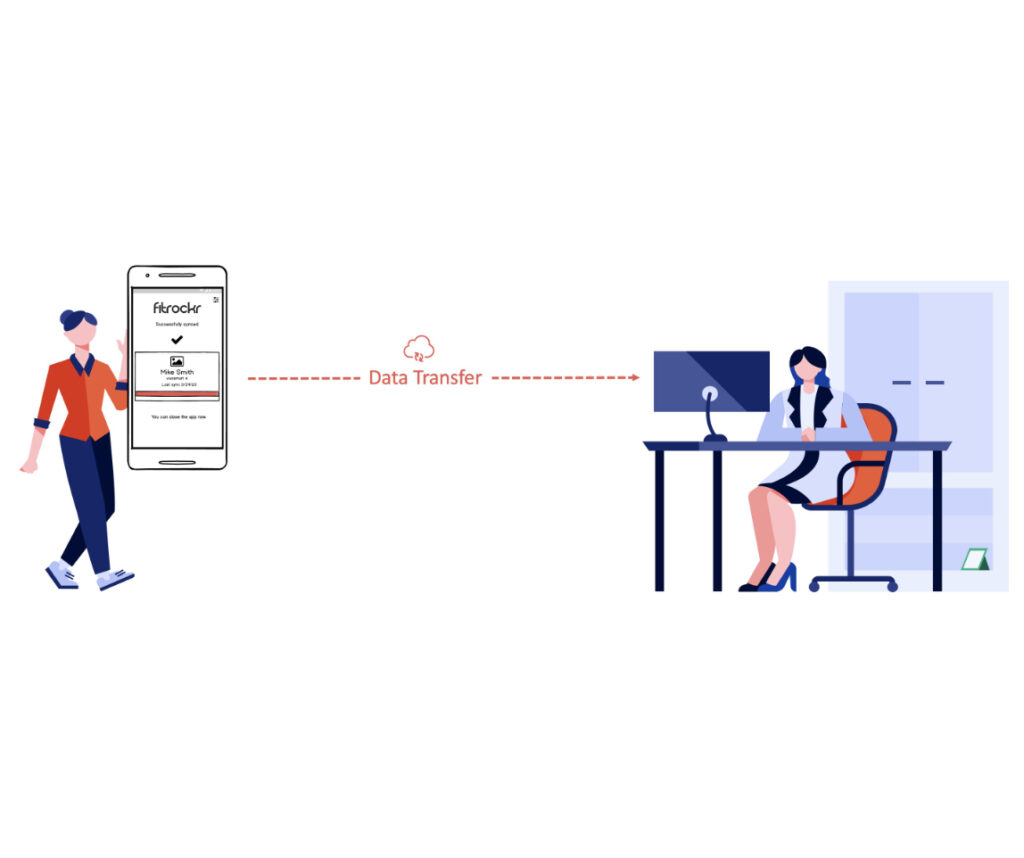 The "Letterbox" use case is described by the fact that patients are distributed and send or return their Garmin wearable to a central site for syncing.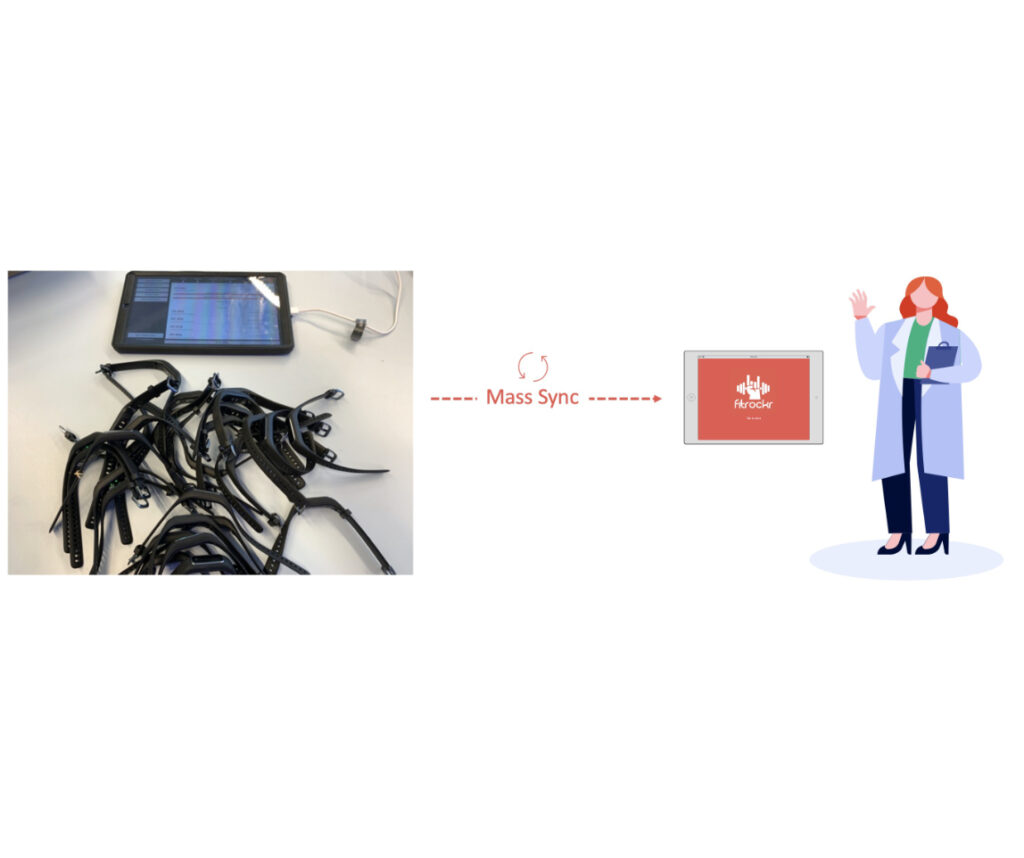 The "Community" use case is described by the fact that in-patients are syncing their Garmin wearable at a kiosk terminal or by a nurse with a portable tablet on the station.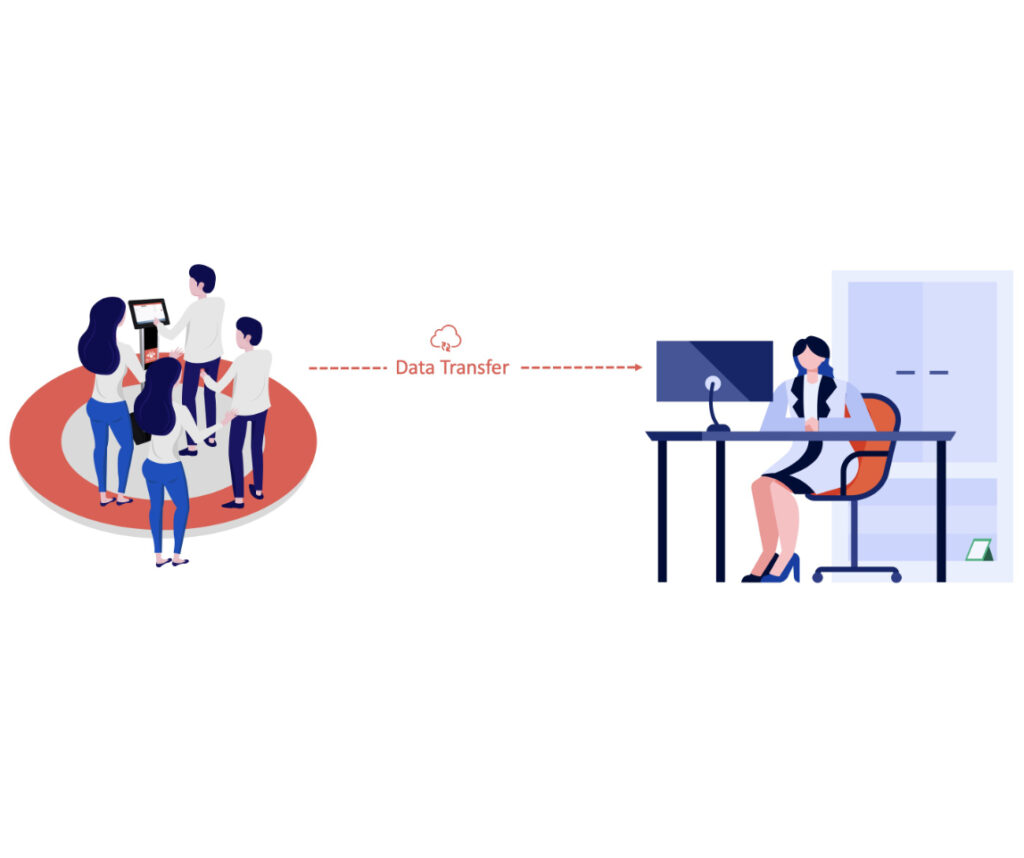 EU Data Protection Compliant Solution
The Fitrockr solution adheres and fulfils European data protection laws and highest security standards. All data is exclusively hosted in Germany or as an on-premise installation if required.
Great Monitoring and Analysis Features to Achieve Sustained Results
Fitrockr automatically fetches participants' data from connected devices such as wearables, smartwatches, scales and smartphones. 
Synchronisation can be done via central kiosk terminals for in-patients or mobile phones for out-patients.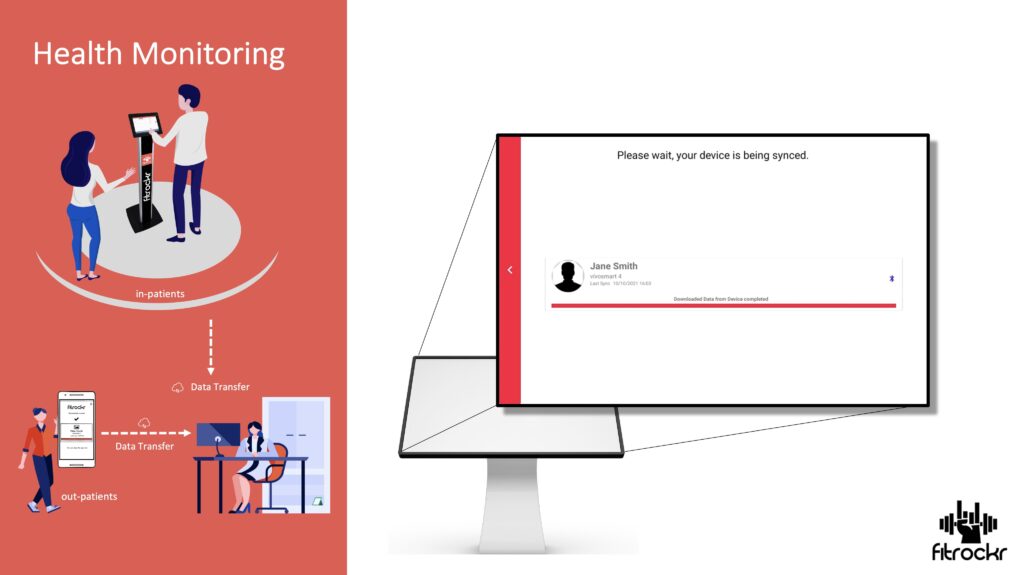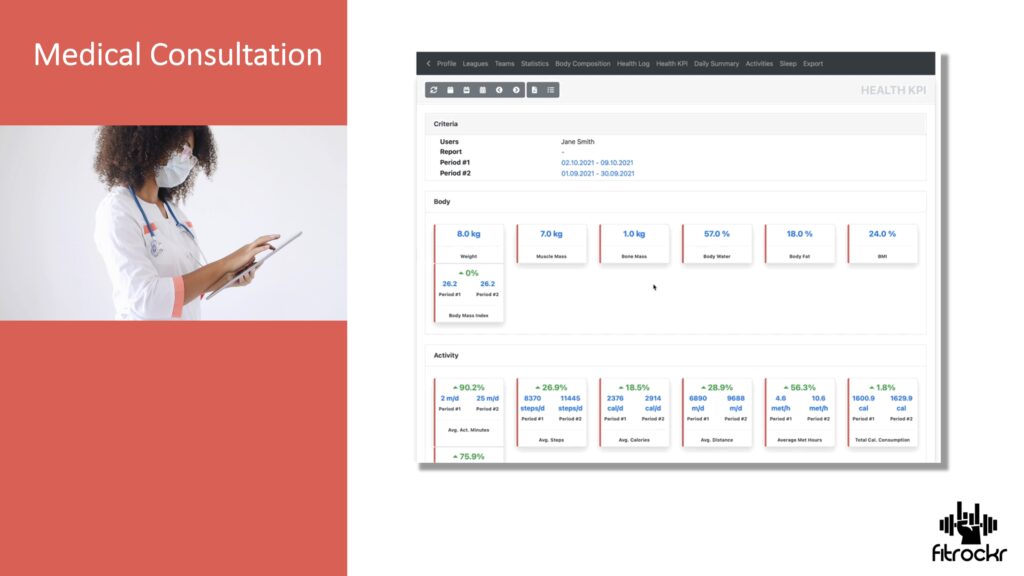 Fitrockr provides 24/7 realtime data to medical experts when they need it. Data is provided in various aggregation levels.  
Individual Target Setting
Based on patient data, individual targets can be set such as "be active for 20 minutes per day", "walk 2km per day", etc.
Targets are displayed to the patient's phone or when syncing with a central Fitrockr kiosk terminal.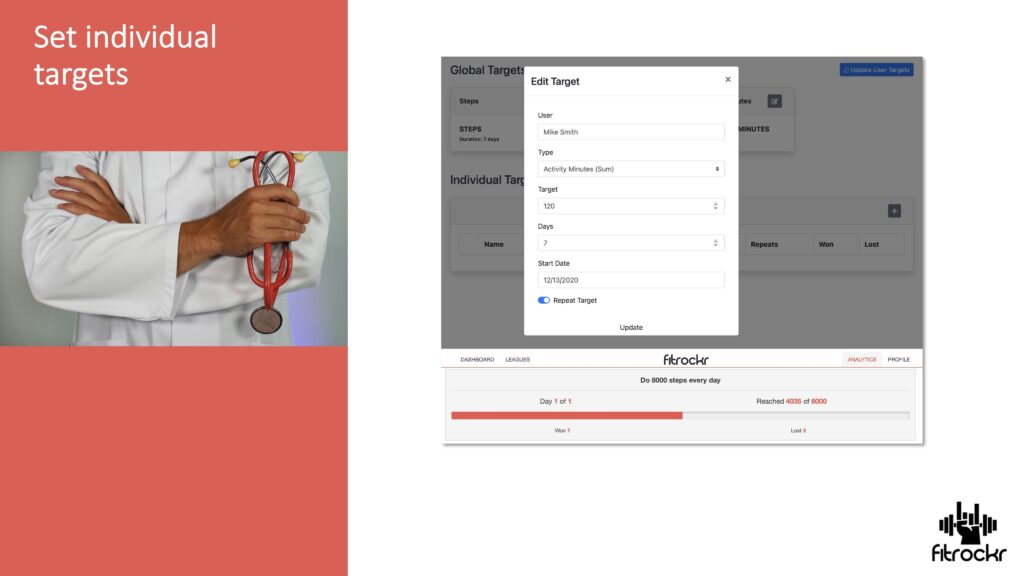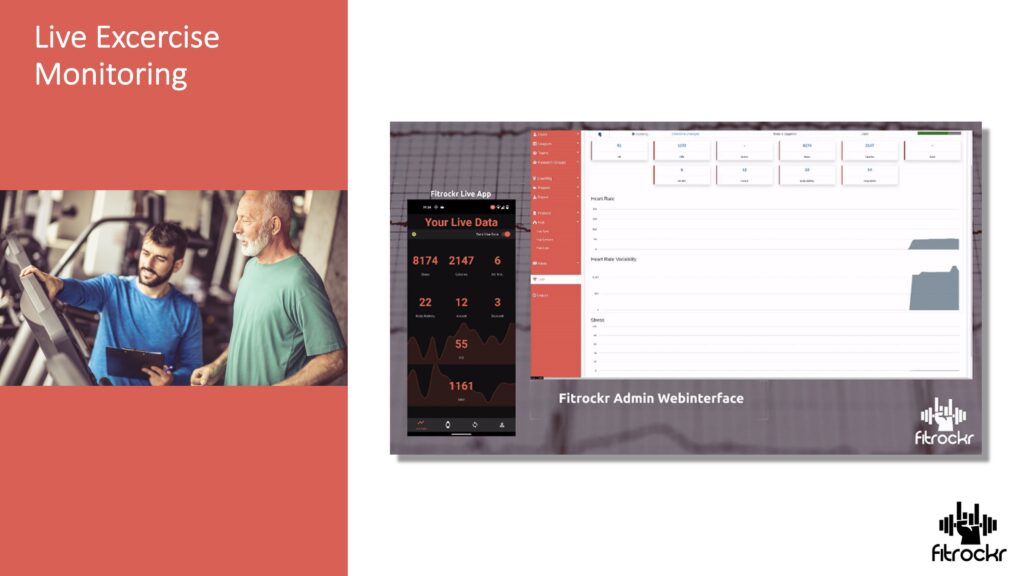 Live Excercise Monitoring
Fitrockr provides real-time health data monitoring which allows to adapt excercises and reha activities based on patient data. 
Patient reports can be generated and exported as pdf files. Report includes key health data information.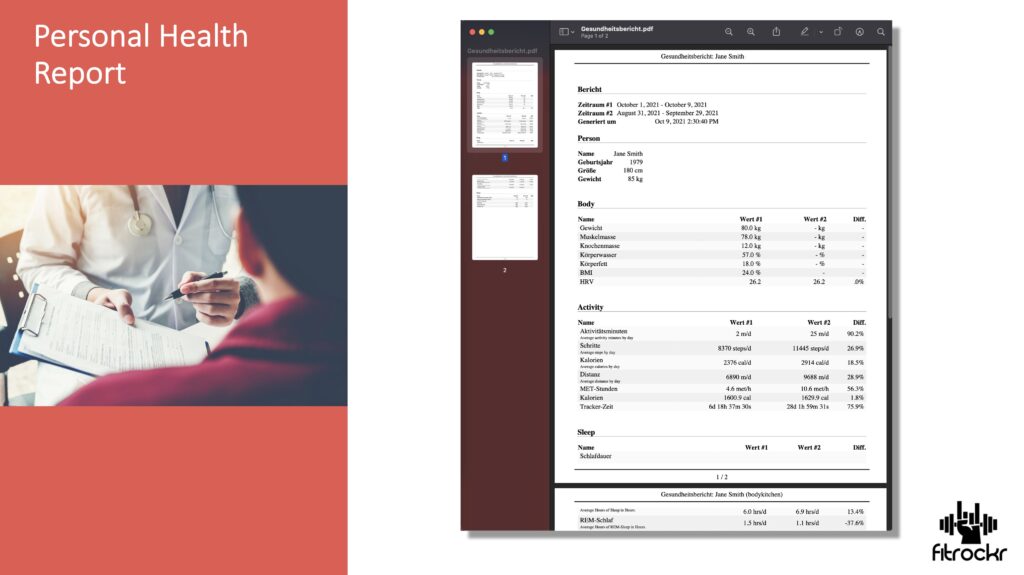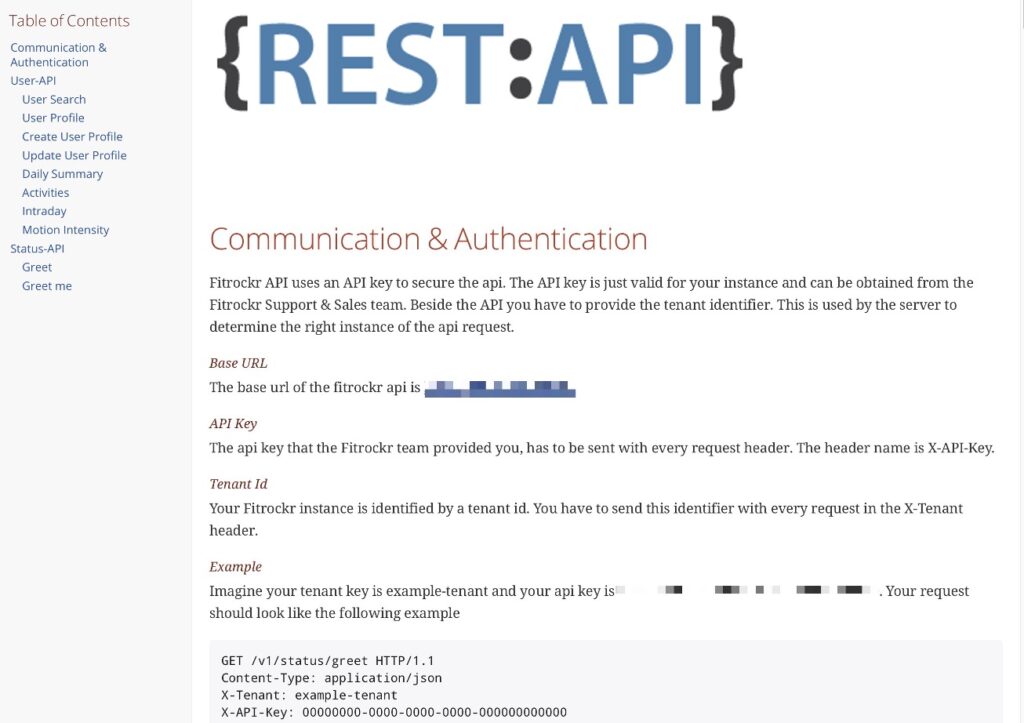 Fitrockr provides a REST API to import all data in any third party system.
Fitrockr allows flexible configuration of data logging tailored to needs.This allows to log data elements more frequently than the default settings of a Garmin device.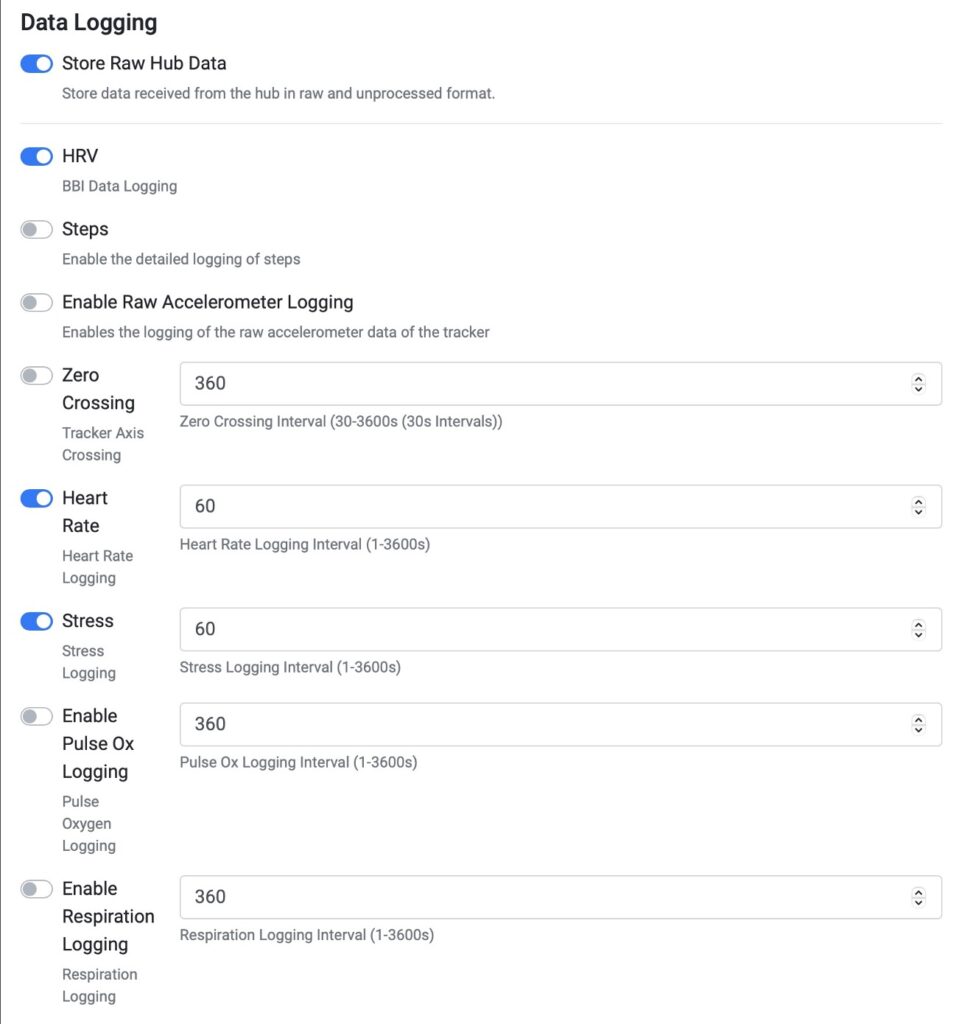 With Fitrockr, we implemented a 360 degree end-to-end healthcare experience at our medical center!
Pricing made for all types of budgets
Our pricing depends on user numbers and duration.
Please get in touch and let us know you requirements.
We serve globally while based in Berlin
Fitrockr (c/o Digital Rebels GmbH)
Friedrichstraße 114 A
10117 Berlin, Germany
© Digital Rebels GmbH. All Rights Reserved.