Fitrockr at Garmin Health Summit Singapore 2023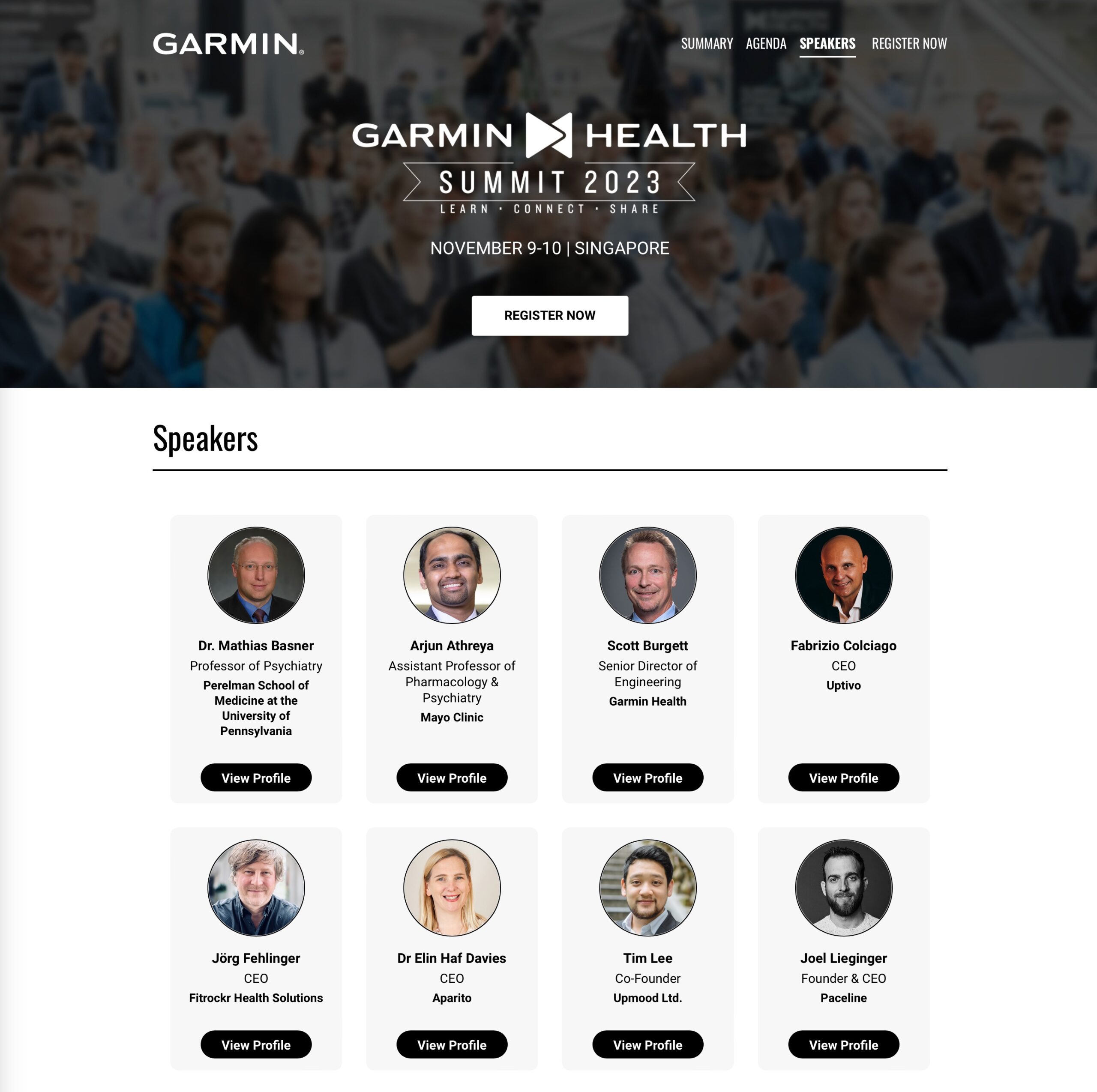 Meet Fitrockr at the Garmin Health Summit in Singapore on Nov 9-10.
Meet the Fitrockr team at the annual Garmin Health Summit in Singapore from Nov 9-10, 2023. We will be talking about and showcasing upcoming features and exciting developments at Fitrockr Health Solutions in the fields of Research, Clinical Trials and Patient Monitoring.
Reach to us if you are planning to come to the event.  
Below video recaps last year's event.
Ready to rock your project?
Contact us to get started.
© Digital Rebels GmbH. All Rights Reserved.