New Garmin Venu 3 is now compatible with Fitrockr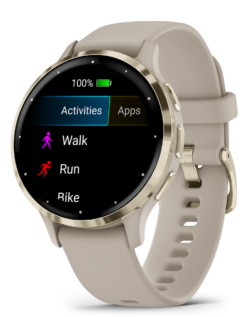 The newly released Garmin Venu 3 smartwatch is now compatible with Fitrockr.
Garmin just announced the Venu® 3 and Venu 3S GPS smartwatches to the market. Featuring extensive health recording capabilities, beautiful AMOLED touchscreen displays and an impressive battery life of 14 days. The devices are  available in two sizes and comfortable to wear all day and night. All these features make the Venu 3 a worthy successor of the sought-after Venu 2 model which has been one of the most favourite devices utilised in our research projects. 
We are pleased to confirm that the Venu 3 series is fully compatible with the Fitrockr platform. 
Ready to rock your project?
Contact us to get started.
© Digital Rebels GmbH. All Rights Reserved.