Important Information
Prior using the FIT File upload, you need to configure the Garmin device with the Data Sampling Rate. To do so, you need to sync the Garmin device once with the Fitrockr Hub app. This will transfer the settings to the device.
Check out this help guide: https://www.fitrockr.com/help-center/use-the-fitrockr-hub-app-as-a-participant/
(1) Go to https://admin.fitrockr.com on a web browser
(2) Enter your login and password
(3) Navigate to Fit File > Upload
(4) Search for a user and click the (+) icon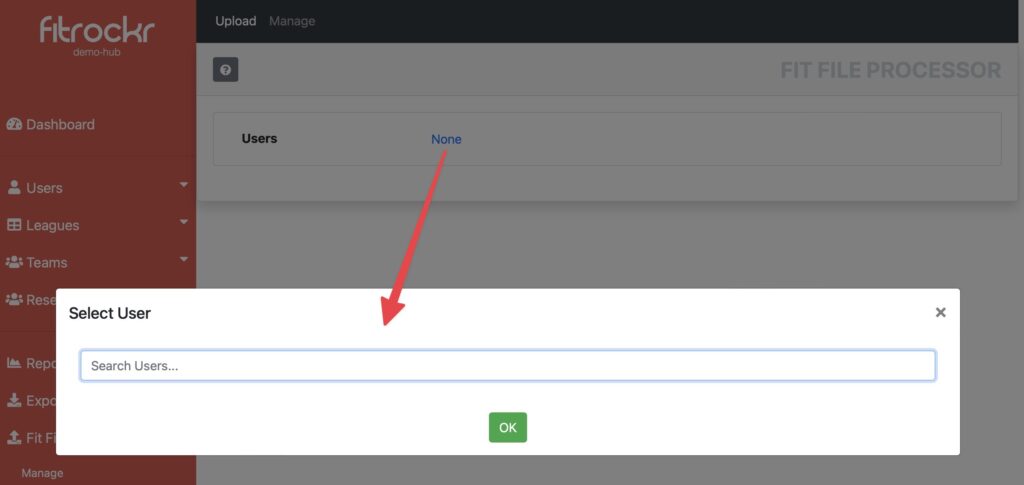 (5) Connect Garmin device to computer via USB
(6) Open Explorer (Windows) or Finder (Mac)
(7) Select the Garmin device
If Garmin device does not show up, mass storage feature may need to be enabled on the device or it may need to be reconnected via USB. Consult Google on trouble-shooting tips if Garmin device does not show up. 
(8) Copy the folder "Garmin" to the computer hard drive
(9) Zip the folder
(10) Upload the zip file to Fitrockr

(11) The data overview will show what data types and number of records were found in the file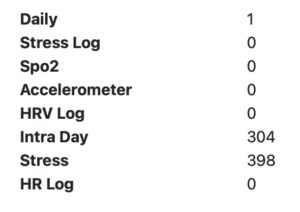 FIT File Upload supports the following data types at the moment:
✅ Dailies
✅ Stress
✅ SPO2 (PulseOx)
✅ Accelerometer
✅ Heart Rate
✅ Intraday
✅ BBI
❌ Sleep
❌ Activities
❌ Motion intensity
❌ Respiration
❌ Zero crossing