Sync via USB cable to Laptop
The file upload allows recorded data from a Garmin device to be uploaded to a user profile. This syncing scenario is ideal for large data amounts (e.g. accelerometer) or if Bluetooth sync did not work and data needs to be transferred.
Important Information
Prior using the file upload, you need to configure the Garmin device with the Data Sampling Rate. To do so, you need to sync the Garmin device once with the Fitrockr Hub app. This will transfer the settings to the device. Afterwards, you disconnect the device from the Fitrockr Hub app to prevent it from further syncing with the app as you will be syncing with the USB cable attached to a Laptop.
(1) Go to Manage > Users
(2) Edit User
(3) Select File Upload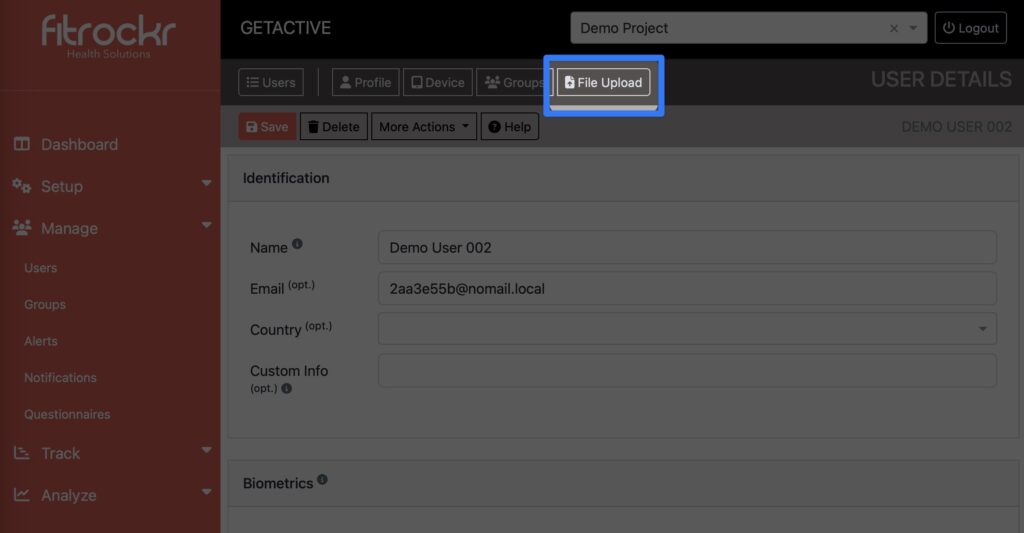 (4) Connect Garmin device to computer via USB
(5) Open Explorer (Windows) or Finder (Mac)
(6) Select the Garmin device
If Garmin device does not show up, mass storage feature may need to be enabled on the device or it may need to be reconnected via USB. Consult Google on trouble-shooting tips if Garmin device does not show up. 
If Garmin device still does not show up, install Android File Transfer tool to access your Garmin device. 

(7) Copy the folder "Garmin" to the computer hard drive
(8) Check whether folder includes map data (only applicable to some Garmin models). Map data can be found on the root level and identified via the file name including "map" and the file extension ".img" on the main folder. Delete these files as they too large to upload.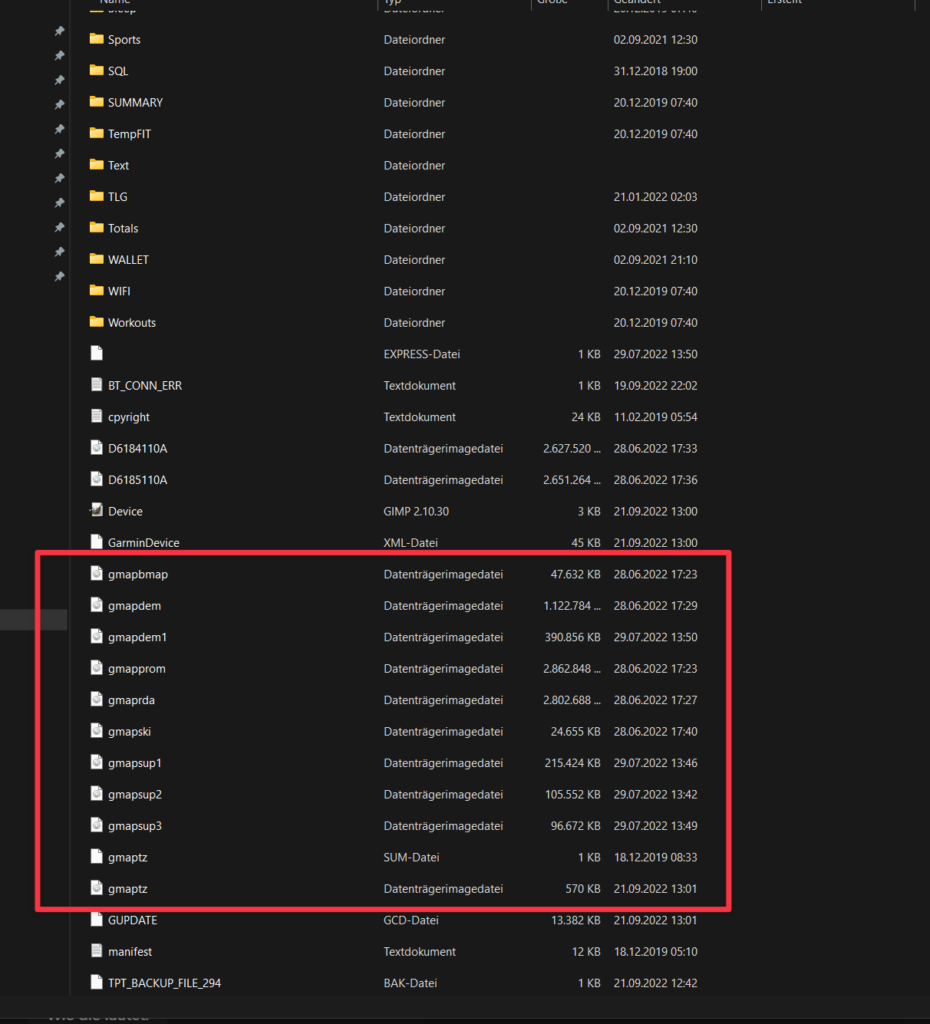 (9) Zip the folder
(10) Upload the zip file to Fitrockr

(11) Data will be automatically processed and associated with the user account
(12) After synchronization, content of the folder HSA on the device can be deleted to free up space. The HSA folder contains all activity and health data recordings.
FIT File Upload supports the following data types at the moment:
Dailies
Stress
SPO2 (PulseOx)
Accelerometer
Gyroscope

Heart Rate
Intraday
BBI
Activities

Sleep (on device sleep only)
Respiration
Motion intensity
Zero crossing