Screen Control on Garmin Wearables
Many projects do not want their users to be influenced by their activity and health information during data collection.
The Fitrockr platform is able to control the screen of a Garmin Device. The feature will block the user from scrolling into activity and health details on the device when swiping up and down.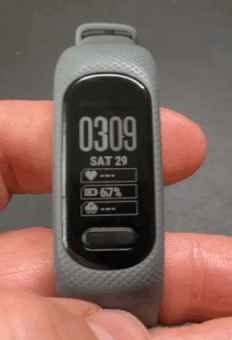 Some default watch faces may show basic activity information. In this case, we recommend to manually change the default watch face prior handing out the device. Watch face can be changed at Menu > Watch Face.
The combination of the Fitrockr Hub app and Fitrockr Screen Control feature will prevent users from being influenced in their normal behaviour and activity level.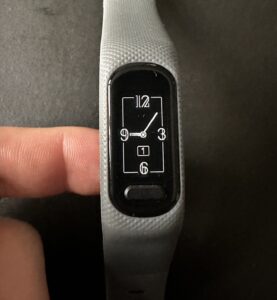 Please note that users are still be able to access device settings and could theoretically change the watch face to see basic activity information. This cannot be technically prevented.
Compatibility Information
The feature should generally work with any Garmin device model. So far, we have successfully validated compatibility with the following models:
– Vivosmart 5
– Venu series
– Forerunner series
– Vivoactive series