(1) Go to https://admin.fitrockr.com on a web browser
(2) Enter your login and password
(3) Navigate to Sync Monitor > Alert Monitor
(4) Click the (+) icon to create a new alert
Name: title of alert
Flags:

– select "run daily" if alert should be automatically conducted every day (night time CET)

– select "inform by email" if alert result should be sent to email recipients

Mail Recipient: insert email address of alert recipients
User: select users that should be monitored. We recommend to set up a team that includes all users. When adding the team, select the team with type "Team Members" which will monitor all members of the team

(5) Click Update to save settings
(6) Click the (+) icon to add rules to the alert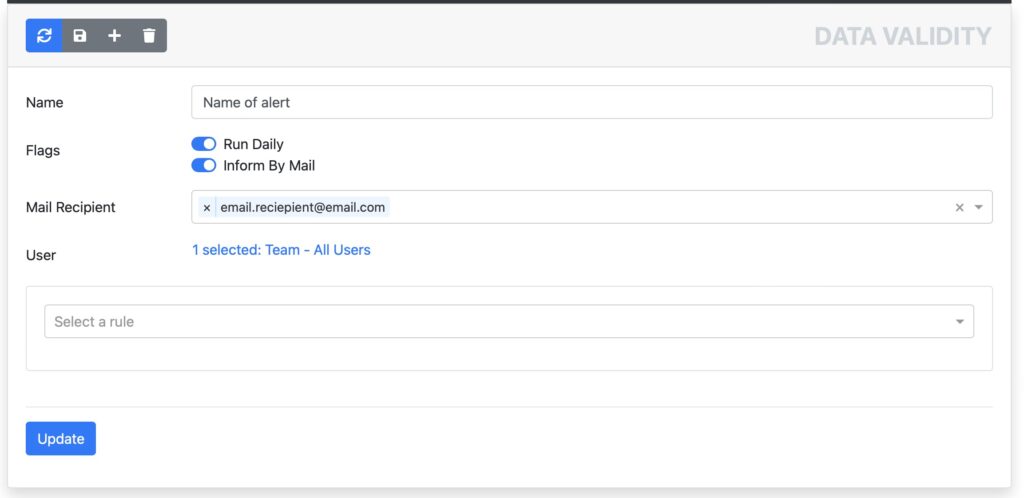 (7) Configure rule(s). A rule defines the positive case that needs to be met. If rule is not fulfilled, alert will be triggered.
Example 1: 

This rules defines that each monitored user needs to sync every 3 days. If rule is not met, alert will be triggered.
(8) Click Update to save settings
Multiple rules are combined via OR condition; i.e. if one or more rules fail, alert is triggered.
(1) To run an alert, go back to the alert overview and select the magnifier icon

(2) Click on the play icon to run the alert. The report will then list all monitored users with the result for each configured rule.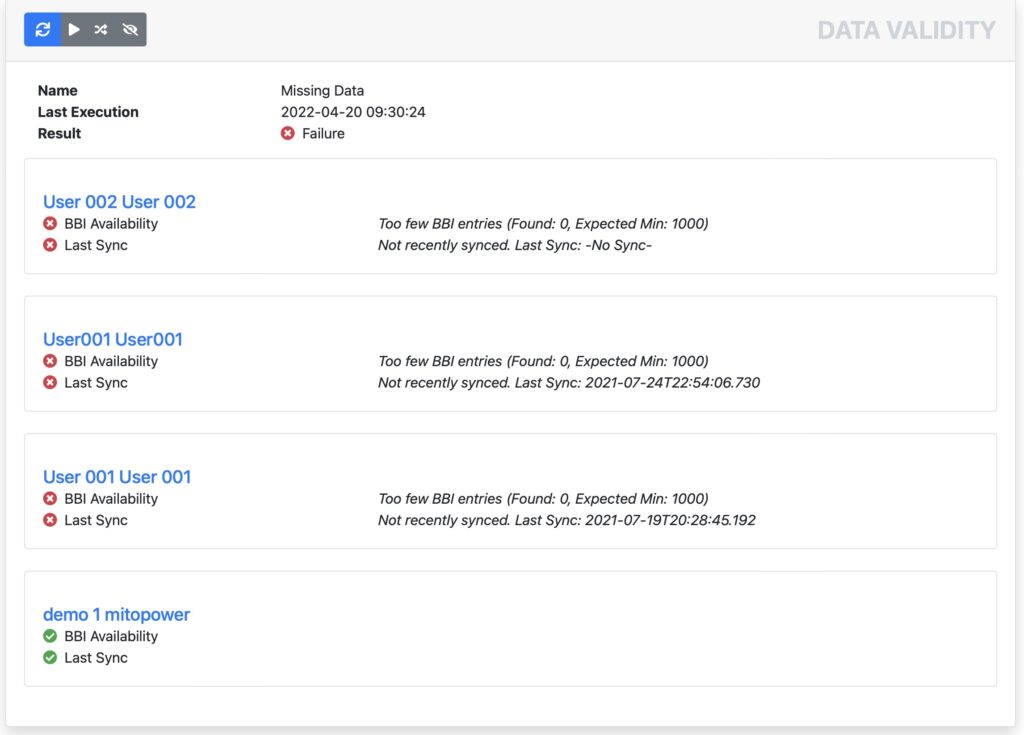 Click on the arrows icon to change the result view. Click on the eye icon to hide users with positive results.